What is the Gerson Therapy?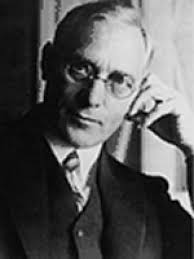 The Gerson Therapy is named after Max Gerson, a doctor who attended the universities of Breslau, Wuerzburg, Berlin, and Freiburg for his medical studies. He completed his internship in Hoechst, Main, and then worked as an assistant to Professor Albert Frankel. M.D., in Berlin. From 1909 until the beginning of the First World War, he worked in with many well-known doctors. Finally, ten years after establishing his own practice in Bielefeld, Dr. Gerson treated three hopelessly ill people suffering with cancer. One of them was dying from inoperable stomach cancer. All three recovered and went on to tell other cancer patients that successful treatment was at hand.
Health: A Personal Journey
The treatment that Dr. Gerson used was based on his own health problems. While he was a university student, he suffered from severe migraine headaches throughout his undergraduate years. So he embarked upon a search. He read numerous books and medical papers and consulted with many authorities. Finally, he found a case report in an Italian medical journal about a woman whose severe migraines were relieved by a change of diet.
Experimentation: An Elimination Diet
With this information, he began experimenting with his own diet. Because a human's physical structure is similar to that of vegetarian animals, he thought that they should probably live on fruit, vegetables, and grains. He decided to try an all-apple diet, and the migraines disappeared. He continued, with what today we would call an elimination diet, and slowly removed foods that he was sensitive to. Later, he suggested to patients that they try the diet. Some patients told Dr. Gerson that they were also healed of skin tuberculosis known medically as lupus vulgaris. So with the help of Dr. Ferdinad Sauerbruch, M.D., Clinical trials were set up for 450 "incurable" skin tuberculosis patients using Dr. Gerson's Method. Of these patients, 446 recovered fully.
War
Even though Dr. Max Gerson was progressing with his medical research, in 1933 he had to leave Germany. He and his family barely escaped the Nazi death camps. In 1938, he was able to emigrate with his family to New York City. After arriving, he passed the New York State board examinations for medicine and opened a practice on Park Avenue where he continued to develop his therapies for serious health difficulties, especially cancer. Before chemotherapy, Dr. Gerson treated many patients given up to die after receiving surgery and radiation . The Gerson Therapy brought really sick people up to a 50 percent rate of recovery for even far advanced cancer.
www.gerson.org/gerpress
Gerson C. and Walker M. D.P.M., The Gerson Therapy, The Proven Nutritional Program for Cancer and Other Illnesses. p. 23-24. Kensington Publishing Corp, NY, 2001-2006